Reminder* Hillcrest High School will offer several tutoring sessions this week. Tuesday, Oct. 26th from 3:15-5:15 with Mrs. Turner & Mr. Story; Meals and Transportation will be provided. On Wednesday Oct. 27th from 3:15-4:15 there will be a session with Mr. Brightwell. A snack will be provided, but transportation WILL NOT. Thursday, Oct. 28th from 3:15-5:15 with Mrs. Turner and Mr. Story; Meals and Transportation will be provided. If you have any questions, please contact Mrs. Netrefa at 870-376-5416 or
rachael.netrefa@eagles1.k12.ar.us
.

Come out tonight to the Eagles' Nest and support the Hillcrest Pee Wee Basketball teams in our first home games. Hillcrest vs Walnut Ridge tips-off at 5:30 with 5th Girls, 5th Boys, 6th Girls, & 6th Boys.

Attention parents and guardians: Monday December 6th is makeup day for school pictures. Please remember not send your student in green if they are having their picture taken Monday. Also Monday seniors will be having their composites made for the annual. Seniors will need to bring $25 Monday to pay for the composite. We need every Sr to participate if possible.

The elementary's cookie dough orders have arrived and can now be picked up in the gym lobby anytime between now and 2:45PM.

Today's Cookie Dough delivery was delayed. Please pick up your cookie dough orders tomorrow, Friday, December 3rd, between 2:00-2:45.

From Coach Smith: If you have any covid situations to report during Thanksgiving break, please send an email to:
josh.smith@eagles1.k12.ar.us
and I will get back to you before Nov. 29, thanks.

Hillcrest Schools will be dismissed November 22-26 for the Thanksgiving Holiday. School will resume its regular schedule on Monday, November 29th.

Homecoming festivities Friday, November 12th. Jr Boys will play at 5:00pm. Homecoming will follow immediately after the Jr Boys game. Sr Boys will play after the homecoming ceremony. Jr Girls will play the last game of the night. Participants in the homecoming ceremony need to be at the gymnasium by 5:15m.

Homecoming festivities Friday, November 12. Jr Boys will play at 5:00. Homecoming ceremony will follow immediately after the Jr Boys game. Sr Boys will play after homecoming ceremony. Jr Girls will play last game on the night. Participants in the homecoming ceremony need to be at the gymnasium by 5:15.

Walnut Ridge, AR- The Wings of Honor Museum in Walnut Ridge has announced plans to participate in the upcoming Veterans Day Assembly at Hillcrest Public Schools. Museum spokesperson Terrence Ward shared the following statement with Veterans Day Assembly organizers. "The Wings of Honor is proud to partner with Hillcrest Public School in this year's Veterans Day program. As a part of our commitment to helping them spread awareness and recognizing our veterans of the Armed Forces, we have loaned the school two uniforms. One uniform is that of a World War II aviation cadet which was donated by Dr. Nancy Tombs, President of the 8th Air Force Historical Society. The other is that of a Vietnam era airborne uniform donated by the Stratton family. We are also pleased to have on display at the Elementary Gym, an M151A2 Mutt, more commonly known as a jeep. We are proud to stand next to the faculty and students of Hillcrest schools, as they pay respect to our veterans on November 11." The uniforms will remain on display through the Screamin' Eagle Basketball Game that evening, during which all veterans in attendance will be recognized. Hillcrest High School will host its annual Veterans Day Assembly, honoring all United States Armed Forces veterans, on Thursday, November 11, and the event will feature an address by a decorated Vietnam veteran along with a number of special guests. The Hillcrest High School Veterans Day Assembly will take place on Thursday, November 11 at 9:30 AM in the Hillcrest Elementary School Gym, located at 180 School Street in Lynn, Arkansas. The Veterans Day Assembly is a free event and open to the general public, but assembly organizers urge visitors to arrive early, especially those in need of physical assistance. The event will also be carried through the Screamin' Eagle YouTube Channel Livestream.

Tomorrow, Friday, November 5th is the last day to turn in elementary cookie dough orders. Order forms will be mailed to School Partners for processing tomorrow, Friday, November 5th.

Sr High and Jr High games tomorrow at Ridgefield. Games start at 4:00PM starting with the Jr boys followed by the Jr girls, Sr girls and Sr Boys.

If you have any elementary cookie dough order forms and/or money to turn in, please turn it into the elementary office tomorrow.

Screamin' Eagle fans, come cheer for your Lady Eagles against the Riverside Rebels! Games start at 5:00 with the 7th grade Lady Eagles followed by the Jr Girls and Sr. Girls. Hope to see you there!

Screamin' Eagles fans: First home game of the year, As our Sr Screamin' Eagles battle the Tuckerman Bulldogs! Lady Screamin' Eagles will tip off at 5:00, followed by the Screamin' Eagles. Theme for tonight's game is "Pink Out". Find something pink and be loud for games tonight. Students come out in full force and make it a true home court advantage! See you there! Coach Durham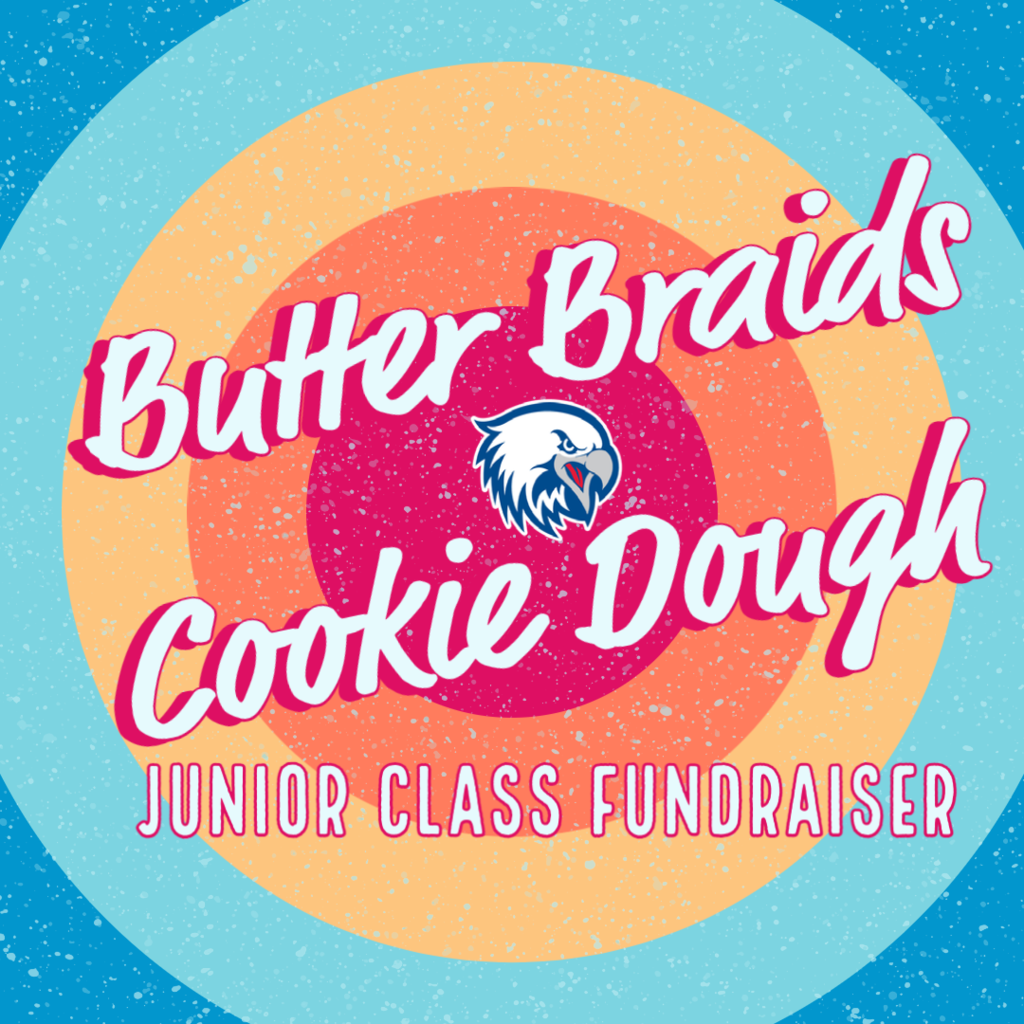 All students received their first (1st) quarter report cards yesterday, Thursday, October 21. If they were absent yesterday, they will receive them today.

Elementary Parents, the Elementary Agri Day scheduled for Thursday, October 21st (Kindergarten) and Friday, October 22nd (grades 1-6) has been postponed to a date to be determined. Sorry for any inconveniences, Shawn Rose Hillcrest Elementary Principal

**REMINDER** Our Junior High and 7th grade teams play tonight at Tuckerman. The games will begin at 4pm. Masks will be required of all spectators, players and coaches. There will be no admittance without a mask. If you forget your mask one will be available at the door for $1.00.

Basketball regulations: While we are not currently putting COVID restrictions on our home games, please keep in mind that other schools are. We will have to adhere to regulations and mandates on their respected campuses. October 18 at Tuckerman: Masks are required for all coaches, fans, and players. Fans are required to wear masks during the games. You will NOT be allowed to enter the gymnasium without a mask. They will have masks to buy at the gate for $1. October 19 @White County Central: To view White County Central's regulations follow this link
https://5il.co/10ip6
. To buy tickets for the WCC game
https://white-county-central-school-district.ticketleap.com/wcc-vs-hillcrest/
Note: if you do not purchase tickets online, you may purchase them at the gate but you must use correct change. No change will be given. October 22 at Bay. No COVID restrictions at this time.