Friday, December 11, 2010 School Day Pictures make up day - 7:50AM High School - Strawberry Campus Gym Elementary - Lynn Campus Gym Senior Composites - 9:30am - Strawberry Campus Gym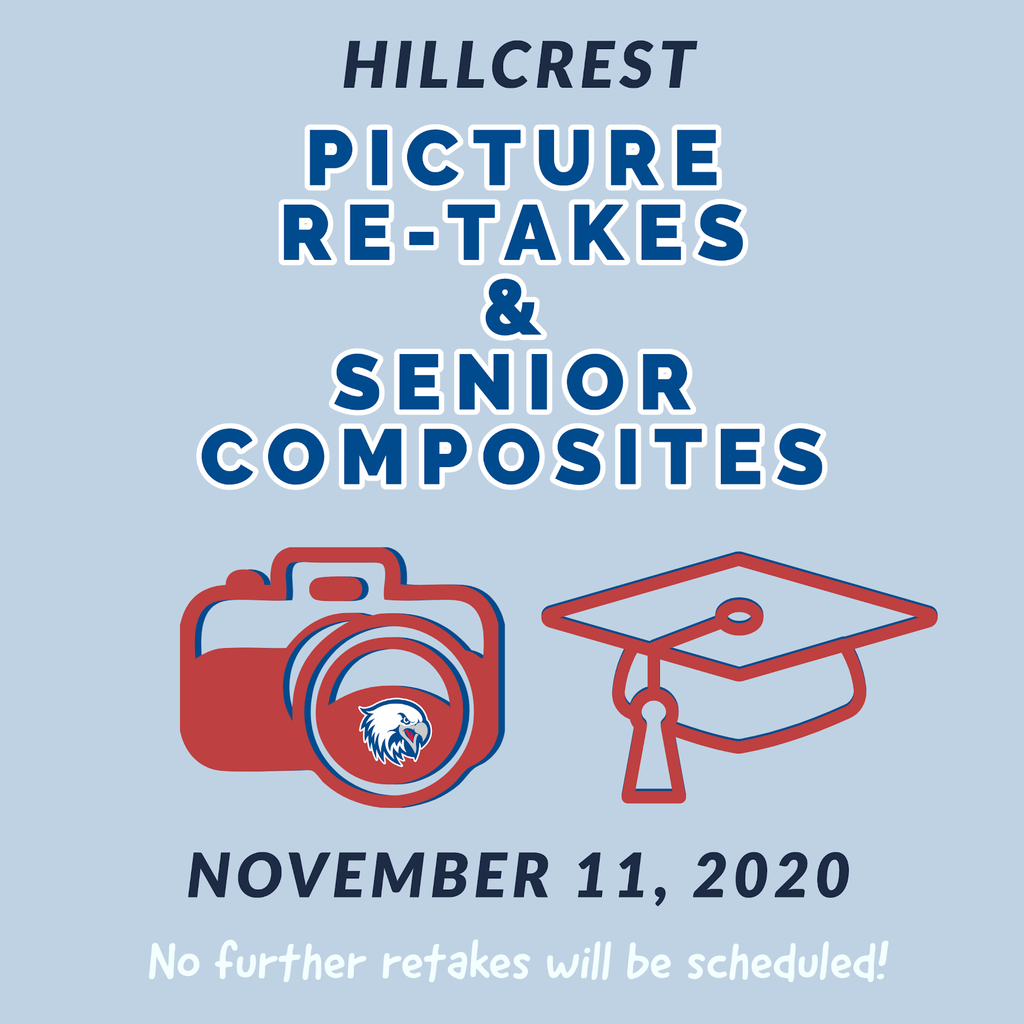 Below are the links for tickets. Parents must have a ticket to both sessions to attend all 4 games. If you have a parent who needs tickets to both, tell them to buy one session and email me and I will send them the next session for free. they must buy tickets before I will send them the next set of tickets. You will have 60 tickets for each session. Parents will sit in the endzone on the side closest to your bench. Players will sit in chairbacks behind the bench. Tickets can be presented either in paper form or digital. We will not be taking cash at the door, but can sell tickets using the app if they have a debit card or credit card. Hit me up with any questions. Girls - armorelschools.ticketleap.com/hillcrest Boys - armorelschools.ticketleap.com/eagles PLEASE READ THE ABOVE CAREFULLY ON PURCHASING TICKETS TO THE ARMOREL GAMES ON FRIDAY NIGHT. TO ENSURE YOU HAVE A TICKET FOR THE GAMES WE RECOMMEND YOU PURCHASE ONLINE. IF YOU WAIT TO PURCHASE A TICKET AT THE DOOR THERE IS NO GUARANTEE THERE WILL BE TICKETS LEFT FOR PURCHASE AND NO CASH WILL BE ACCEPTED ONLY DEBIT OR CREDIT CARD.

Basketball schedule for this week: Jonesboro Westside - December 1st, Girls night only at home - 5PM. At Midland - December 4th, Jr Girls, Sr Girls, Sr Boys - 5PM. You must have a voucher to attend.

Interim testing for virtual students will be Tuesday, December 1st and Tuesday, December 2nd. Students need to arrive by 8AM and report to the PD room. 7th and 8th grades will test on Tuesday. 9th and 10th grades will test on Wednesday. For questions call the high school office at 870-376-5416.

From the Hillcrest School District wishing all a Happy Safe Thanksgiving!

BASKETBALL UPDATE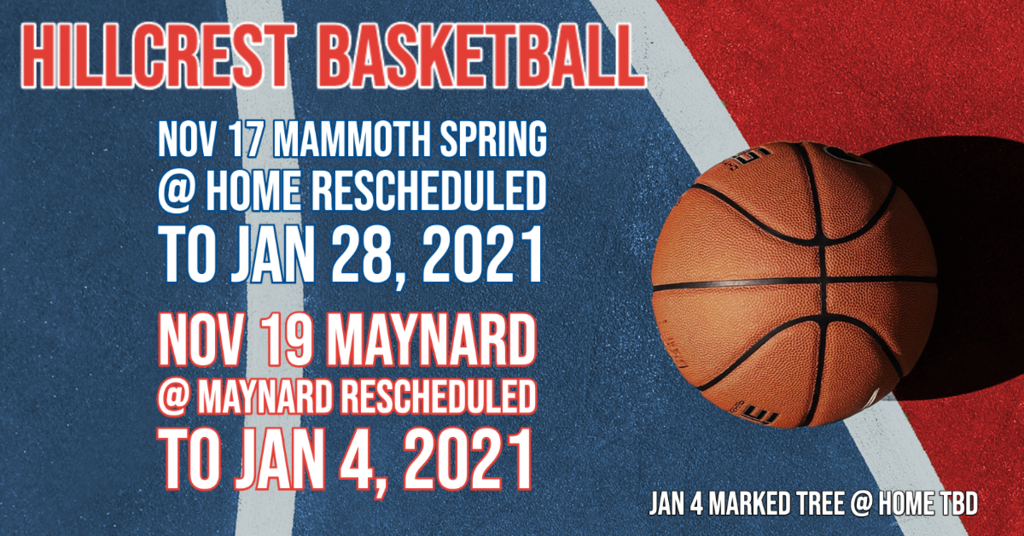 As you know our students have the option of being virtual or onsite Learners. If your child is going virtual a parent must call the high school office and let us know. Also the classroom responsibility is the same for students whether virtual or onsite. Our staff is willing to help students be successful with either platform but as always students must complete and submit assignments on time. All assignments have due dates and it is very important that students check these each day. Progress reports will come out this Thursday, November 19th, please check these for your child's progress. The most important information to consider is this is not like the spring AMI work, students will be in danger of failing if they do not complete assignments. If you need help from the school please call or email teachers or administration.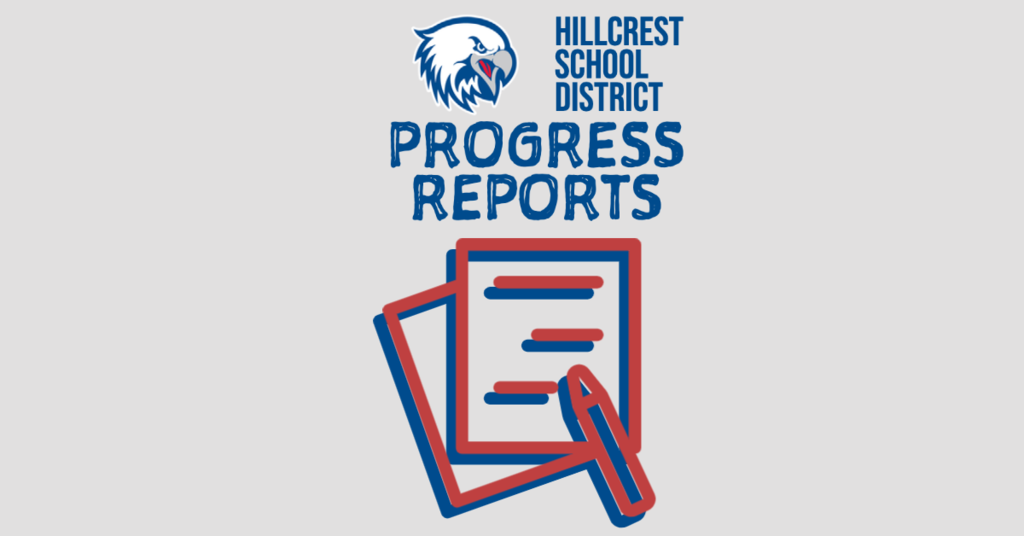 The Jr high games tonight at Viola are cancelled. Also the games with CRA tomorrow night have been postponed until Saturday, January 23, 2021 at 1:30 PM.

Mr. Randy Story and the Hillcrest School District would like to express our gratitude to all who have served. In lieu of our traditional Veteran's Day assembly Mr. Story has produced this video to honor our vets.
https://youtu.be/5-mr1_P4w3Y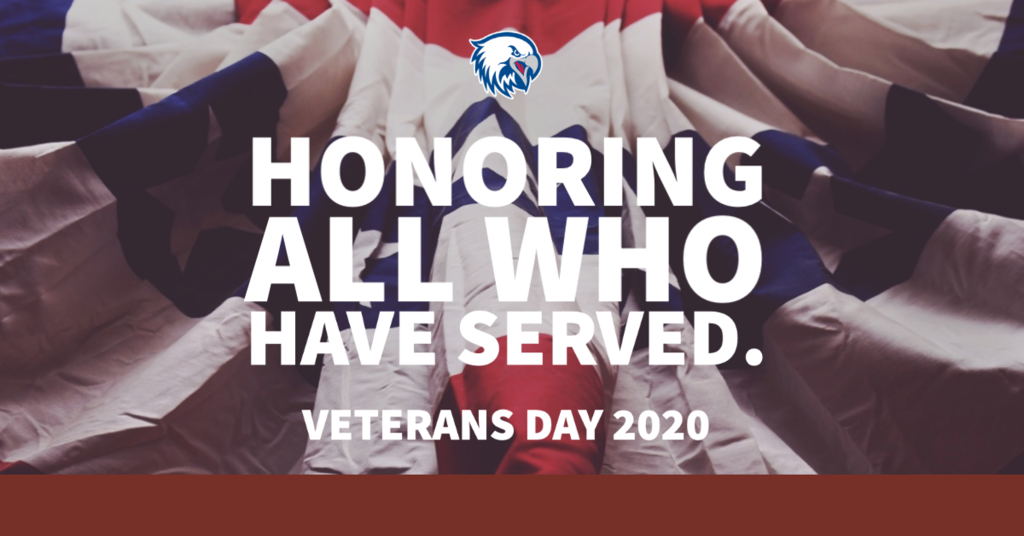 The Hillcrest Homecoming is Friday Nov. 13th at 6:00 pm. Vouchers are required for admittance. All ballgames for Friday have been postponed. Please follow the link bellow to view the guidelines for the homecoming.
https://5il.co/myfj

Due to COVID-19 we will also accept donations of money for the angel tree program. Gifts will be purchased for any unclaimed angels with this money. Donations may be mailed to the school or dropped off at the high school office by Friday, Dec. 4. Thank you for your continued support of this project.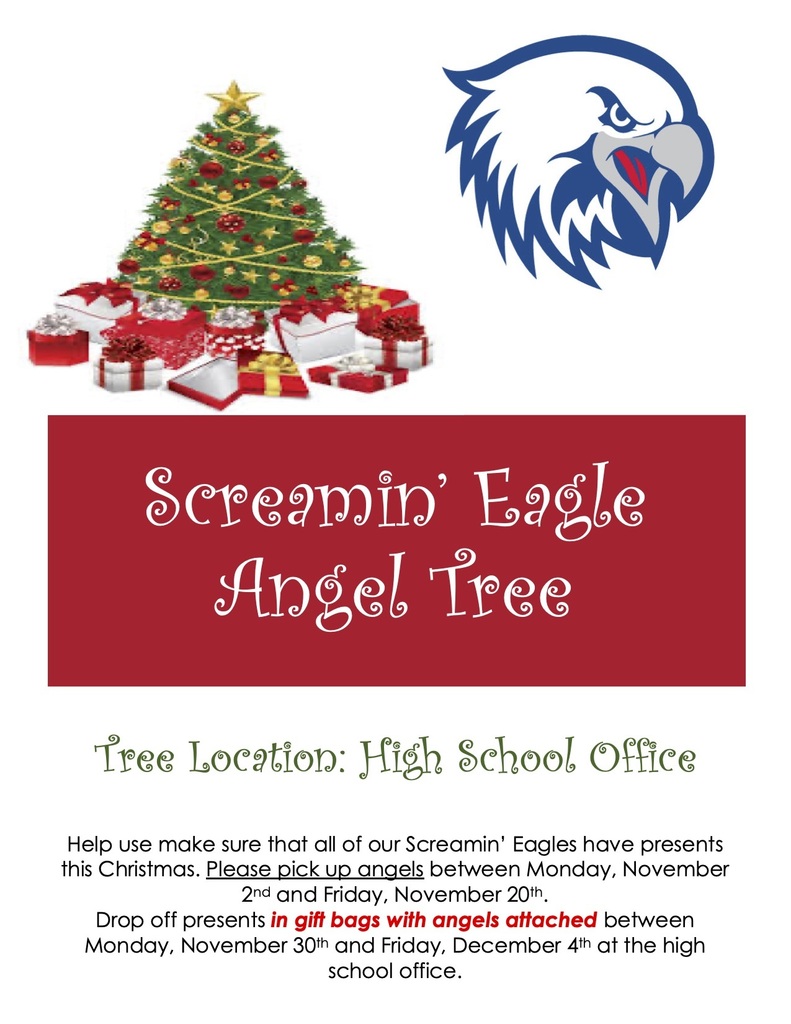 The following basketball games are cancelled: November 3rd vs Ridgefield November 6th vs Calico Rock

Congratulations Emma Howard for being named a School Winner in the Heisman High School Scholarship presented by Acceptance Insurance and the Heisman Trophy Trust. School Winners will continue on for the chance to become State Winners, National Finalists or National Winners. The Heisman High School Scholarship extends the Heisman prestige to our nation's most esteemed high school seniors by recognizing and rewarding outstanding scholar-athletes who understand that the most important victories not only happen on the field, but in their schools and communities.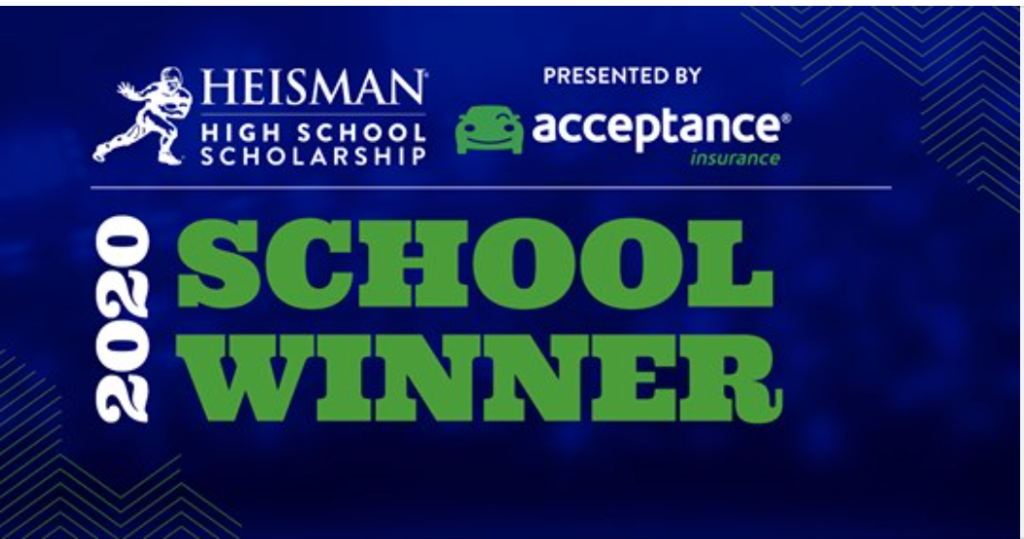 From Mrs Johnson and Mrs Heather: Angel Tree 2020

Elementary teachers will be using zoom to for students who are home. Please have your students check their agendas on Buzz for the link to the classroom. All classroom work will be submitted in Buzz or by email depending on the class and teacher. If you have questions email their teachers or call the office for help. Students that don't work on their agendas or submit any work will be counted absent. Thank You

Kindergarten recess w/social distancing.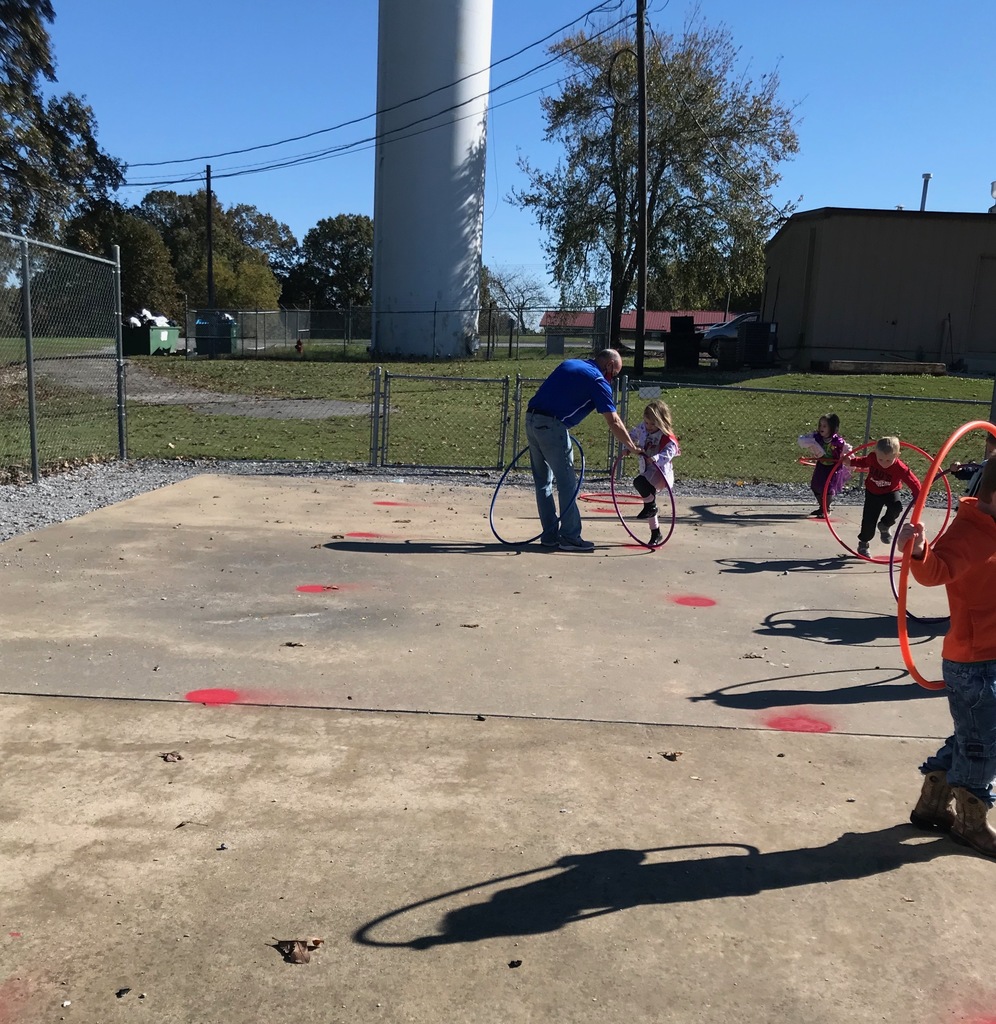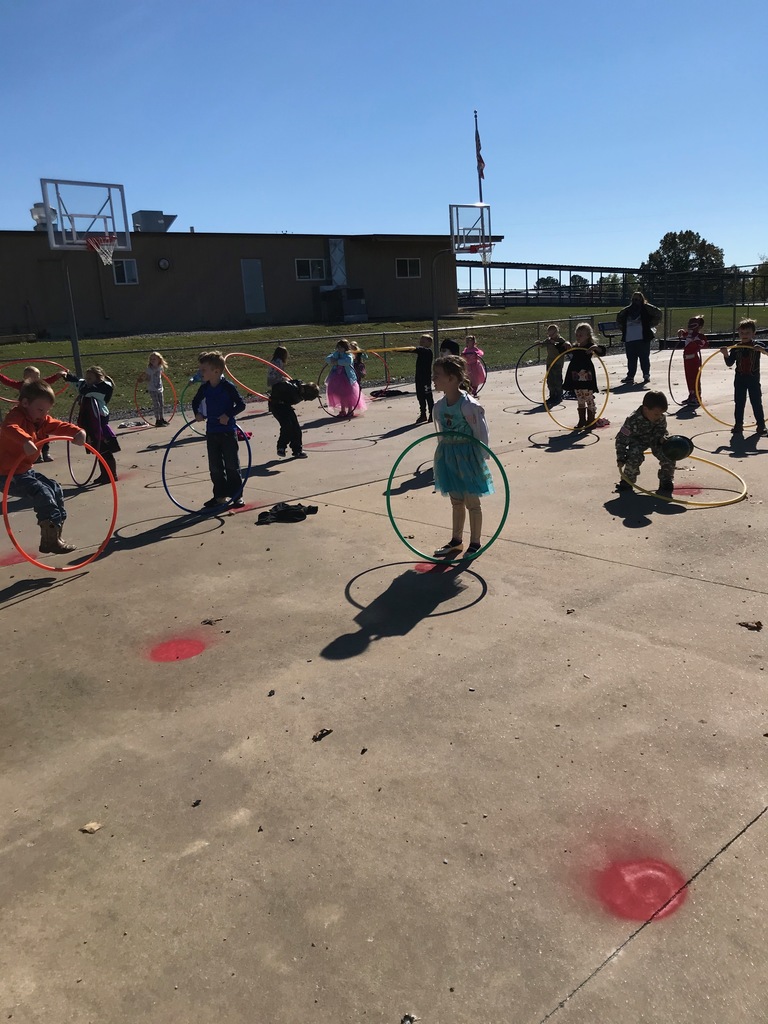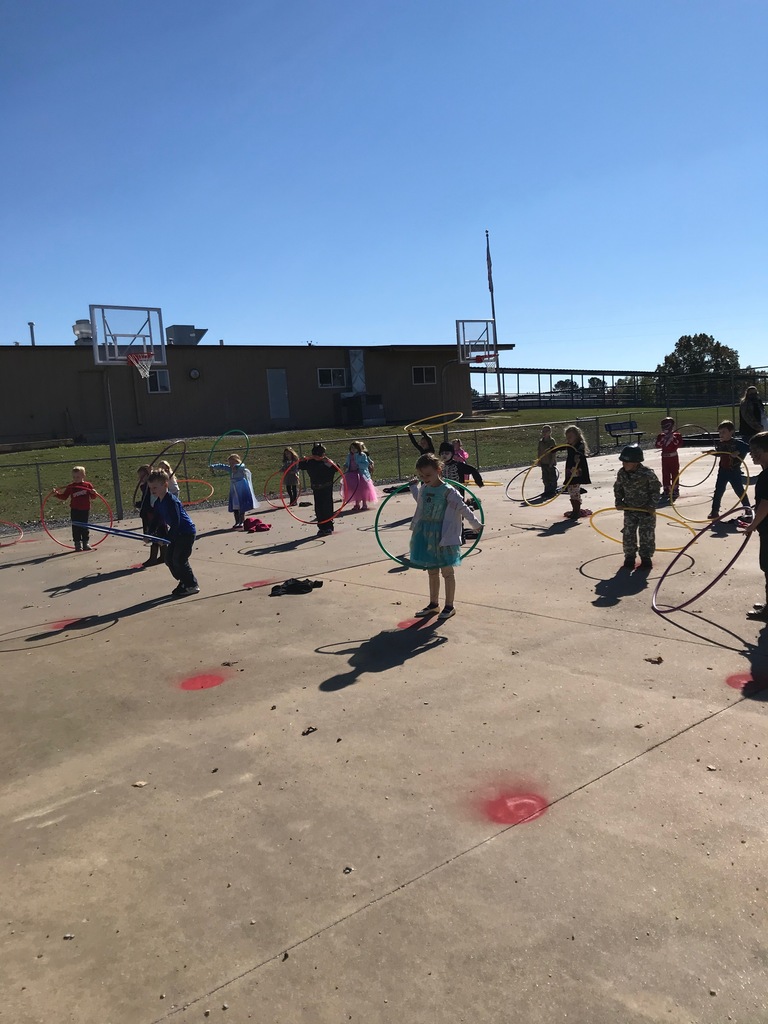 High School teachers will be using zoom for students who are home beginning today, October 29, 2020. Please have your students check their emails for the link to the classroom. All classroom work will be submitted in ECHO or Buzz depending on the class and teacher. If you have questions email their teachers or call the office for help. Thank You

The Hillcrest vs Riverside games scheduled for Thursday, October 29th have been cancelled.

Hillcrest FBLA is proud to release it's first-ever Local business tee shirt. Thank you to all of our sponsors who have committed to helping our Future Business Leaders succeed. If you would like to purchase a tee shirt to support both our local businesses and our FBLA chapter, please contact Mrs. Addison Brannon. S-XL shirts will be $20, 2XL-3XL will be $22.